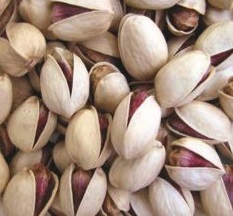 In buy Persian pistachios in bulk for different export markets (in different countries), the quality and type of choice they choose may be different.
Iranian pistachio exporters often see clearly differences in the taste of different countries in the order of the product. We are seeing differences in the standards and tastes of different countries. In the following text, we will list the examples we encountered in our customers' order to clearly identify this issue.

Of course, there is another question. And it's about whether Persian Pistachio suppliers can respond to this diversity?
We review these in the following text.
Buy Persian pistachios in bulk from different countries
We announce the taste of several countries from Asia, Europe and Eurasia in the purchase of Persian Pistachio.
Pistachio singapore price
Singapore is one of the Southeast Asian countries that has introduced specific standards for the pistachios import. According to the country's standards, the pistachio aflatoxin content should be very limited and less than 5 ppb.
Pistachio price in Russia
Russia is from Eurasian countries. This country is one of the major pistachio buyers in Iran. He has a special taste in buying Persian pistachios. The most common type of Iranian pistachio we send to Russia is related to Fandoghi as well as Ahmad Aghaei pistachios. Of course, this country love also Akbari pistachio. The naturally opened Akbari pistachio is more suitable for Russia than the MO type.
Pistachio price in europe
EU countries, such as Germany, have also introduced legislation to import pistachios. According to the union standard, the level of aflatoxin is allowed for imports of pistachios for Aflatoxin B1 below 8ppi as well as for total aflatoxin below 10ppb.

As you can see, different countries have different rules and standards for buying pistachios.

But is Iran's pistachio responding to all these requests?
Iranian pistachio types of nut
Iran's pistachio has a high variety of quality. Cultivars as well as varieties with several quality ranges have allowed Iran to respond to all requests from all over Iran. And now it exports pistachio to all five continents.To buy Persian pistachios, you can read the catalog of our products for a variety of qualities. At each stage, if you need advice, we are ready to respond. Please contact us.
Our product list: The Catalog.
Also our way of communication: Please contact us.
https://anatanuts.com/wp-content/uploads/2018/04/buy-persian-pistachios-in-bulk.jpeg
216
233
leyla nematzade
http://anatanuts.com/wp-content/uploads/2017/09/Picture1-300x286.png
leyla nematzade
2018-04-20 16:00:59
2018-05-06 17:13:35
buy persian pistachios in bulk