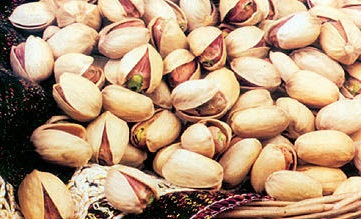 Buy bulk shelled pistachios for use in nuts from Iran comes from different countries. Among the countries that buy pistachio from Iran, we can refer to Hong Kong, China, UAE, Turkey, Russia, Vietnam, Germany and so on.
Global statistics show an increase in pistachio consumption. The benefits of pistachios are numerous. The same thing has encouraged people to consume this food. Pistachios have very different types of consumption patterns. Not only is tasty nuts, it is very suitable for snacks, but it is also being used even in the main meals. The use of pistachio butter is on popular breakfast.
This product is also different in shape and model processing and food industry units employ it. For example, we can see this product in variety of sweets, in ice cream and biscuits, the variety of cuisine.
Shelled pistachios bulk
Among pistachio products, buy bulk shelled pistachios are more likely to be used in nuts. Shelled pistachios can be seen in two raw and roasted models on the market. Of course, raw pistachios and, of course, roasted pistachios have different models. Each model has different qualities. These differences are very important in pistachio trading. Which may differ in the taste of countries in their choice.
Iran is one of the most important pistachio producers in the world. This country is the source of supply of pistachios and their products to many countries in the world. Asian, Eurasian, European and … countries are on the list of Iranian pistachio customers.
Our product list: The Catalog.
Also our way of communication: Please contact us.
https://anatanuts.com/wp-content/uploads/2018/03/buy-persian-pistachios.jpg
219
361
leyla nematzade
http://anatanuts.com/wp-content/uploads/2017/09/Picture1-300x286.png
leyla nematzade
2018-04-25 08:00:02
2018-04-26 09:18:52
buy shelled pistachios bulk