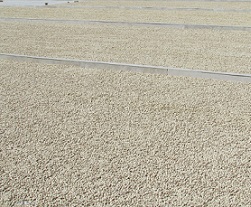 We identify the pistachio price in Malaysia for different types of pistachios based on their variety, type and quality. Fandoghi Pistachios, Ahmad Aghaei, Badami, Kalleh ghuchi and … are among the popular types of Malaysian merchants.
Important issues to be addressed in the delivery of pistachios to Malaysia are pistachio health issues. Malaysia is one of the countries on the import of pistachios on this issue is accuracy. Though hardening is relatively smaller than countries like Singapore. Singapore has very strict standards for pistachio imports and trade, according to which the authorized level of pistachio aflatoxin should be less than 5 ppb for import. Malaysian standards do not have this level of rigor, but it pays attention to the health and quality of pistachios.
Bulk pistachio price in malaysia
Pistachios are sold in the Malaysian market, like Iran, both in bulk and in bulk (less bulk). The pistachio needed for the Malaysian consumer market is not just from Iran. It draws a percentage of its needs from the United States.

Among the pistachio cultivars of Iran, which are more popular in Malaysia, we can refer to the pistachios of Ahmad Aghaei and Faddaghi. In addition to the importance of pistachio quality, Malaysia (as we explained in the first paragraph), it also pays attention to pistachios.
Faddaghi pistachios and Ahmad Aghaei are commercial pistachio cultivars of Iran, which is suitable for most Asian countries. Most Asian countries pay attention to the price parameter. Therefore, these figures, which are smaller in size, are at a relatively lower price, are among the most popular varieties.

In order to find out the price of pistachios in Malaysia, you need to first check the parameters of your purchase and the quality of your choice. Accordingly, we will announce the final price.
Our product list: The Catalog.
Also our way of communication: Please contact us.
https://anatanuts.com/wp-content/uploads/2018/04/pistachio-price-in-malaysia.jpg
207
251
leyla nematzade
http://anatanuts.com/wp-content/uploads/2017/09/Picture1-300x286.png
leyla nematzade
2018-04-18 06:00:50
2018-04-18 05:17:40
pistachio price in malaysia