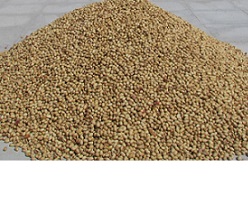 Pistachio nuts for sale in the Philippines can be any of the five commercial pistachio cultivars in Iran. This is precisely the order of the buyer's merchant. Of course, another issue that matters in selling pistachios to the Philippines is the type of packaging.
In the list of major importers of pistachios in Iran, the name of the Philippines country is often seen in many years. So, this means that the Philippines is among the Permanent customers of Iranian pistachios.

Given the high variety of pistachios in Iran, which pistachio varieties are suitable for export to the Philippines?

Pistachio price in Philippines
As we mentioned, the Philippines buy the various types of Iranian pistachios. We offer suitable pistachio according to the type of buyer's demand. Of course, the price of pistachios in the Philippines is one of the things that affect the buyer's choice of buyer.

The variety of Iranian pistachio price is high because of the high diversity of its quality. Therefore, the businessman has the power to choose the best Iranian pistachio.
Pistachio nuts for sale philippines
Fortunately, the advanced Iranian exchange industries have made it possible to pack food products with higher standards. And put them on the global markets.
The Philippines is one of the Asian countries that is on the list of Iranian pistachio importers. This country is one of the good pistachio importers in Iran. Often this country purchases a percentage of the pistachio it needs from Iran each year.
Our product list: The Catalog.
Also our way of communication: Please contact us.
https://anatanuts.com/wp-content/uploads/2018/04/pistachio-nuts-for-sale.jpg
204
248
leyla nematzade
http://anatanuts.com/wp-content/uploads/2017/09/Picture1-300x286.png
leyla nematzade
2018-04-17 08:00:45
2018-04-17 07:05:01
pistachio nuts for sale in philippines