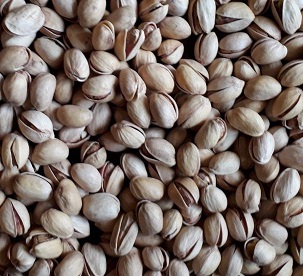 The article "pistachio seeds for sale australia" aims to provide information on the import of pistachios from Iran to Australia. In this article, issues such as the amount of pistachio exports to Australia each year are cited.
According to statistics released by the customs of Iran, Australia is among the countries that are the regular Iranian pistachio customer. Statistics show that over 270 tons of pistachios are exported from Iran to Australia each year.
The amount of pistachio that Australia imports from Iran in some years will reach over 320 tons in some years (as in 1395). As the statistics show, the cooperation between Iran and Australia in the field of pistachio is ongoing. And of course it goes back several years ago.
kernels of 

pistachio seeds for sale australia

In addition to pistachios in shell, pistachios and their products also buy pistachios from Australia. In fact, this country is one of the pistachio cereal importers from Iran.

Among different types of pistachio kernels, the green peeled pistachio kernels are best-selling exported items. The green peeled pistachio kernels have a variety of grains. Each of which, depending on the order of the Australian businessman, can be suitable for import into this country.
Pistachio
price in
Australia
The price of pistachios in Australia depends on the quality of the product that the country buys. But what to look for in Australian pistachios is that it often chooses products of high quality and standard.
At the same time, product packaging is also of great importance. The exporter should consider the moisture content and the likelihood of a decline in the quality of pistachios in Australia. And the best type of packaging is vacuum.
Our Product List: The Catalog.
Also Our Way of Communication: Please contact us.
https://anatanuts.com/wp-content/uploads/2018/03/pistachio-seeds-for-sale-australia.jpg
276
303
leyla nematzade
http://anatanuts.com/wp-content/uploads/2017/09/Picture1-300x286.png
leyla nematzade
2018-03-07 09:40:01
2018-03-07 09:40:01
pistachio seeds for sale australia