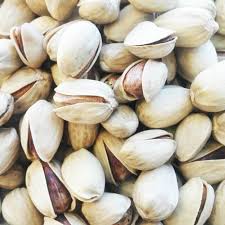 How many Iranian jumbo pistachio nuts price? What are the characteristics of this pistachio variety and why is it popular among consumers?
The jumbo pistachio is one of the most important commercial pistachio cultivars in Iran. In Iran, these pistachios are called Kalle-ghuchi. This name is due to the appearance of pistachios.
After round pistachios has the largest volume of production. In addition to the domestic market of Iran, major exports to different parts of the world. Countries like the European Union, the United Arab Emirates, etc … are customers of pistachios.
Wholesale jumbo pistachio nuts price

The price of Jumbo Pistachio is higher than the price of Fandeghi and Ahmad Ahaghi. Because it has a bigger size. But its price is slightly lower than the Akbari pistachios with same size.
The good price of this pistachio, along with its excellent quality, has boosted sales.
Characteristics of Jumbo Pistachio Nuts
The jumbo pistachio is a large Iranian pistachio. The size is between 18-26 ounces. It is also placed in a row of round pistachios. It has a large brain and is very suitable for brain processing. The taste of Jumbo Pistachio is also great. We can categorize Jumbo Pistachio as a very tasty Iranian pistachio.
The jumbo pistachio is one of our products. We supply this pistachio in ounces of 18-20, 20-22, 22-24, 24-26. Of course, each size of the jumbo pistachio has different qualities. We have provided different types of Jumbo Pistachio products in the product sector. Here too, you can check the quality by clicking on the "Products list of Tabriz Green Diamond Pistachio (Anata Nuts) company".
Our Way of Communication: Please contact us.
https://anatanuts.com/wp-content/uploads/2018/01/jumbo-pistachio-nuts-price.jpg
225
225
leyla nematzade
http://anatanuts.com/wp-content/uploads/2017/09/Picture1-300x286.png
leyla nematzade
2018-01-23 18:01:31
2018-01-23 18:01:31
jumbo pistachio nuts price