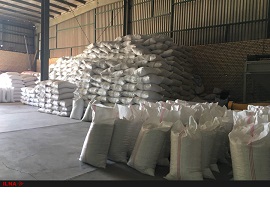 We can estimate the pistachio nuts price in Dubai by estimating transportation costs from the country of origin, Iran. These costs include the cases we want to refer to.
pistachio nuts price in Dubai The total price of pistachios plus additional transportation costs from Iran to Dubai. The additional costs that we spend on exporting pistachios from Iran to Dubai include the following:
Estimated pistachio nuts price in dubai
The first is the cost of domestic transportation from the pistachio seller's warehouse to the home country's customs.
The second fee relates to the export of pistachio cargo from the customs. At this stage, the relevant export certificates must be issued. Includes certificate of origin, invoice, packing list, pistachio standard, also bill of lading, etc. These checks and certification require only a small amount of money. These costs are taken into account in the calculation of pistachio nuts price in Dubai.
Transfer of cargo from the customs to the port
Also shipping cost from port of origin to destination country
Insurance of pistachio cargo
Discharge and loading in the ports of the country of origin and destination
Load clearance in Dubai
As well as transfer from the port of destination to the pistachio buyer's warehouse
All these costs are important in estimating pistachio nuts price in Dubai. Pistachio salesman needs to estimate these costs in order to be able to accurately estimate pistachio nuts price in Dubai. An important and influential factor that can affect the amount of these costs is the pistachio's tonnage. Increasing the pistachio tonnage means reducing side costs per kilogram. Therefore, the pistachio buyer needs to fully specify his purchase details when ordering pistachios. So that the pistachio exporter can accurately estimate pistachio nuts price in Dubai.
Our way of communication: Please contact us.
Also our product list: The Catalog.
https://anatanuts.com/wp-content/uploads/2018/08/pistachio-nuts-price-in-dubai.jpg
201
270
leyla nematzade
http://anatanuts.com/wp-content/uploads/2017/09/Picture1-300x286.png
leyla nematzade
2018-08-22 14:02:15
2018-08-22 09:33:20
pistachio nuts price in dubai