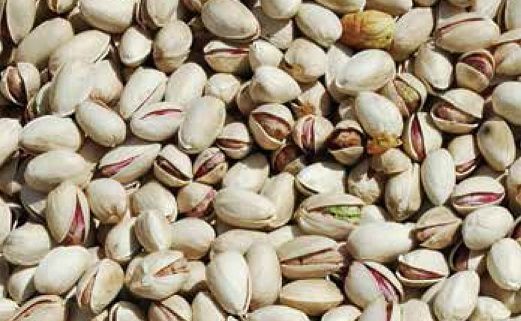 Which pistachios have the most sales in exports and pistachio nuts wholesale to Malaysia? What kind of packaging is used to export pistachios to Malaysia?
Iran is one of the world's leading pistachio producers. Having a variety of pistachio products has made buyers and traders more selective in purchasing pistachios from Iran.
Various varieties of pistachio are produced in Iran. The number of cultivars is high. But the cultivars for which their exports have flourished include five cultivars. We introduce this varieties below.
Akbari Pistachio




Ahmad Aghaei Pistachio

Fandoghi Pistachio




Also kalleh Ghuchi Pistachio



As well as Badami Pistachio

Iran exports pistachios to various countries. The Malaysia country is also one of the Asian countries that the customer is Iranian pistachios. Annually to meet its market demand, the buy pistachios from Iran. In fact, exports and pistachio nuts wholesale to Malaysia have a good boom.
But which pistachio varieties are suitable for Malaysia? What is the most suitable type of packaging?

Best pistachio cultivars for export to Malaysia
Pistachio cultivars with high exports to Malaysia include Fandoghi, Ahmad Aghaei and also Badami. In the case of packaging, we can also say that this country is both a bulk pistachio applicant as well as packed pistachio applicant in low weights.

Of course, the things we said are not absolute. Mostly this is the case. Maybe a businessman or a company will buy another type of pistachio varieties for Malaysia.
Do you intend to import Iranian pistachios to Malaysia? For product listings, you can read the catalog of products. Also, if you need more information about qualities, please go to the products section or please contact us. Maybe our products can meet your requirements and needs.
https://anatanuts.com/wp-content/uploads/2018/01/pistachio-nuts-wholesale-malaysia.jpg
386
521
leyla nematzade
http://anatanuts.com/wp-content/uploads/2017/09/Picture1-300x286.png
leyla nematzade
2018-01-10 18:02:50
2018-01-10 18:02:50
pistachio nuts wholesale malaysia