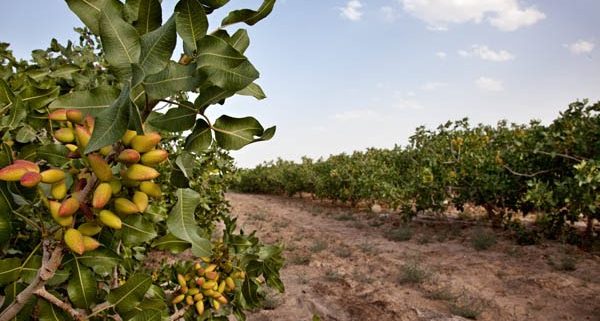 City of Rafsanjan, the main hub of pistachio production in Iran. The annual volume of Iran pistachio Rafsanjan is processed. And a high percentage is exported. In addition to its products in Rafsanjan, product processing some other cities are also in this city. The production and sale of pistachios is the job of many people in Rafsanjan. In other words, the most important source of income for the people of this city is through the production and sale of pistachios.
The most famous pistachio brand in Iran is Rafsanjan Pistachio. All world pistachio traders know Rafsanjan's pistachio. And Rafsanjan Pistachio is a global brand.
iran Pistachio
Rafsanjan
Cultivars
Rafsanjan produces more than 34% of Iran's total pistachio. The amount of pistachio production in Rafsanjan this year is about 65,000 tons. Ahmad Aghaei and Akbari pistachios are one of the most important cultivars of Rafsanjan Pistachio. Fandoghi and Kaleh ghuchi pistachios are also part of Rafsanjan's pistachio cultivars. pistachio has the highest production in Rafsanjan.
A high percentage of Rafsanjan pistachio is exported. And of course, the percentage will be on the domestic market. Both the world market and the Iranian market, like Pistachio Rafsanjan.
Of course, Rafsanjan is also an exporter of some other cities. For example, Rafsanjan processes a percentage of pistachios produced in the cities of Anar, Shahr Babak and others. Because there are large pistachio factories in Rafsanjan. And exporters transfer these products to their warehouse. And these pistachios export from Rafsanjan to other parts of the world.

https://anatanuts.com/wp-content/uploads/2017/12/iran-pistachio-rafsanjan.jpg
400
600
leyla nematzade
http://anatanuts.com/wp-content/uploads/2017/09/Picture1-300x286.png
leyla nematzade
2017-12-22 10:30:46
2017-12-23 17:26:26
iran pistachio rafsanjan