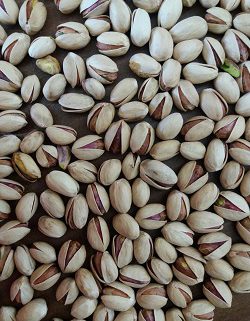 Pistachio iran export price, in addition to the price of pistachios, is subject to shipping costs, customs fees, additional costs for product packaging and more. In this paper, we intend to examine the costs of packaging pistachios and their impact on pistachio iran export price.
In order to estimate pistachio iran export price, we need to consider the cost of sales and export in addition to pistachios. One of the additional costs that we add to the cost of pistachios is the cost of packaging the product.
Bulk pistachio packaging
The most common type of packaging used for bulk pistachios includes sack, bag, vacuum and carton packaging.
Pistachio iran export price for vacuumed pistachios is more than pistachio packed with sack. The reason for this is the equipment, manpower, and the initial cost of packaging for each package of pistachios. If we want to look at pistachio iran export price for small pistachios, then we should know that because of higher costs for small pistachios, pistachio iran export price will be higher.
The pistachio exporter puts all these in the pistachio price announcement. Of course, in choosing the type of packaging, in addition to taking on the taste of the buyer, we must also consider the standards of the destination country.
We introduce the types of packaging we use for pistachios and their products in the catalog. You can read. You can also contact us to request a price and order.
Our way of communication: Please contact us.
Also our product list: The Catalog.
https://anatanuts.com/wp-content/uploads/2018/09/bulk-pistachio-iran-export-price.jpg
333
250
leyla nematzade
http://anatanuts.com/wp-content/uploads/2017/09/Picture1-300x286.png
leyla nematzade
2018-09-11 19:00:52
2018-09-11 09:29:25
bulk pistachio iran export price