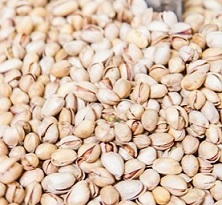 For pistachio buy online, you need to specify the details of pistachios in the form of standardized forms. Now the transaction and pistachio buy online simply made between different countries.
Pistachios are from foods that have found a good place among the food industry. The variation in the use of pistachios and its products in food industry units has led to increasing daily consumption of this food. Therefore, its trade has found a high boom.
Procedures pistachio buy online
We are in the age of Internet and virtual communication. Business has led to e-commerce. Pistachio trade was no different from this. Now pistachio buy online is flourishing in the world. You may want to learn more about pistachio buy online. By reading the following text, you can get enough information about how to buy pistachio online.
To make pistachio seller and buyer able to make successful pistachio online trade, both need to be careful about the details.
In the first step, the buyer must submit his purchase application along with details for the seller of pistachios. This request is known as the letter of intent. By reviewing the seller, the seller can send the official offer of the product to a pistachio buyer in the form of a full details (fco: full corporation offer).
By agreeing and negotiating more on the FCO sections, pistachio buy online can be finalized. Therefore, at this stage, you need to send a proforma invoice from the pistachio seller. After that, the pistachio seller and buyer are obliged to perform the agreed terms. And thus, the buyer starts depositing according to the agreement step by step. And the seller also, according to the agreements, prepares the product and load it. Customs documents and etc indicating the progress of the process of loading of the cargo from the pistachio vendor.
Our way of communication: Please contact us.
Also our product list: The Catalog.
https://anatanuts.com/wp-content/uploads/2018/06/pistachio-buy-online.jpg
205
222
leyla nematzade
http://anatanuts.com/wp-content/uploads/2017/09/Picture1-300x286.png
leyla nematzade
2018-06-09 13:25:59
2018-06-09 09:43:52
pistachio buy online