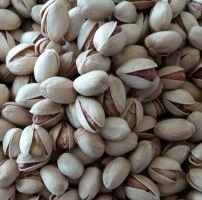 The article, "Cheap Pistachios Canad", explores how cheap pistachios can be used to export pistachios to Canada? Can we cheap pistachios use to export pistachios to Canada?
Canada is one of the target markets for the export of pistachios. Iran is one of the pistachio suppliers for this country. Yearly, iran export a significant amount of pistachios as well as its products to Canada. Among different pistachio qualities, iran export the pistachios to different types to Canada. In the following we will refer to this issue. We want to mention the import standards for pistachios in this article.
Types of cheap pistachios Canada
Canada is among the countries that in import of pistachios, consider the certificates of aflatoxin cargo. However, the country is not as hard as the European Union for aflatoxin pistachios. But we need to provide aflatoxin certification for cargo in pistachio exports to Canada. Also another point to consider is packaging. We should use packaging to ship pistachios to prevent damage to cargo during transportation. Moisture and heat should not be affecte on cargo along the pistachio route. This will reduce its quality. The best packaging we can take for export pistachios is vacuum packaging. This package prevents moisture and oxygen from reaching the consignment.
In this article, "cheap pistachios Canada," we talked a bit about the Canadian laws on imports of pistachios. According to this explanation, all types of pistachios, even cheap pistachios, can be used to export pistachios.
Our way of communication: Please contact us.
Also our product list: The Catalog.
https://anatanuts.com/wp-content/uploads/2018/08/cheap-pistachios-Canada.jpg
200
202
leyla nematzade
http://anatanuts.com/wp-content/uploads/2017/09/Picture1-300x286.png
leyla nematzade
2018-08-12 07:17:49
2018-08-12 07:19:21
cheap pistachios Canada