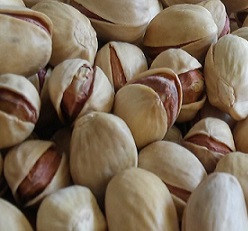 Pistachio exports from Iran to countries like India have been growing dramatically in recent years. Is there any chance of increasing pistachio exports from Iran? Increase in exports, what is required?
Countries like India in recent years have been targeted by pistachio exporters. The increase in advertising and the introduction of pistachio products in the Indian market has had a huge impact on the increase in pistachios. We are now seeing a significant volume of pistachios from Iran annually exported to India. Which has been estimated at more than 7,000 tonnes, according to statistics released by the Tehran Chamber of Commerce.
Increase pistachio exports from Iran
But there is a question. Is it possible to increase exports as well? We can put this question better. Are all countries of the world now familiar with pistachios?
There are a number of countries in the world that are still not familiar with this product and its valuable food benefits. Or do not know how to use it in different parts of the food industry. Therefore, we can say that promoting and introducing pistachios to the market of these countries can have a significant impact on the growth of consumption and therefore exports of pistachios from producer countries such as Iran.
So, is pistachio exports from iran likely to grow more than this? it's positive. And doing so requires entry into new consumer markets and good product advertising. So that all people in the world become familiar with this valuable product and take advantage of its food benefits.
If you are a merchant who wants to enter the pistachio business, you can read the information on the site for advice and information and contact us.
Our way of communication: Please contact us.
Also our product list: The Catalog.
https://anatanuts.com/wp-content/uploads/2018/05/pistachio-exports-from-iran.jpg
231
248
leyla nematzade
http://anatanuts.com/wp-content/uploads/2017/09/Picture1-300x286.png
leyla nematzade
2018-05-29 11:45:39
2018-05-29 06:45:02
pistachio exports from iran