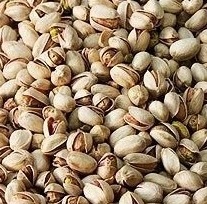 To succeed in pistachio exports to china or any other country, we need to first examine the taste of the destination country. And prepare the appropriate pistachio for export there.
Understanding the target market is the key to success in business. Most traders know this. Therefore, the merchant tries to identify the product market well. And recognize it.
One of the main pistachio consumption markets in the world is China. Statistics show that China has the largest annual imports of pistachios in the world. And the largest importer of pistachios. Therefore, most pistachio exporters know the Chinese market. They are familiar with the taste of this country in buy pistachios. And in pistachio exports to china, they try to prepare and send the product according to their market taste.
Below, we briefly talk about the taste of the Chinese market in buy pistachios.
Bulk cheap pistachio exports to china
China has a large consumption market for most of the food, including pistachios. Because it has a large number of people. Chinese pistachio traders often say that importing pistachios into China is a very important parameter of other parameters. And that is the pistachios price. Chinese traders are paying a lot of attention to the pistachios price in buying and importing pistachios. And often they go to someone who offers the cheapest pistachios.
But the point is that, if pistachios are traded with any country in the world, if only the price is met, then the product should be shipped to that country with a suitable health standard and in accordance with international standards. Failure to comply with this will result in the return of pistachio cargo and the failure of trade.
Our way of communication: Please contact us.
Also our product list: The Catalog.
https://anatanuts.com/wp-content/uploads/2018/07/pistachio-exports-to-china.jpg
204
207
leyla nematzade
http://anatanuts.com/wp-content/uploads/2017/09/Picture1-300x286.png
leyla nematzade
2018-07-18 16:39:53
2018-07-18 09:27:09
pistachio exports to china