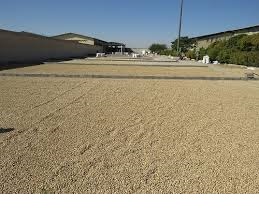 Iran pistachio nuts exports to many countries is carried out. Below are some of the countries that Iranian pistachios imported, and pistachios suitable for import to each country.
Asian, American, African, European and also Eurasian countries are Iranian pistachio customers. People of every country have different tastes, they may even be on a continent. Fortunately, the variety of pistachios in Iran is so high that it has at least one suitable item for the existing taste.
Pistachio nuts exports to Asian countries
Among the Asian countries, the most important Iranian pistachios are India, Hong Kong, China, UAE, Japan, Iraq, and others.
Each country loves a special kind of pistachio in Iran. India, for example, loves the Ahmad Aghaei pistachios. Or Akbari pistachio exports to prosperous Iraq. China is also carried out the cheapest pistachio imported.
Pistachio nuts exports
to European Countries
The EU is part of Iranian pistachio customers. Countries like Germany, Italy, Spain and … like pistachios in Iran. The most important point that these countries consider importing pistachios from Iran is health and product quality.
Most pistachios with low aflatoxin levels (below 10 ppb for aflatoxin total and below 8ppb for aflatoxin B1) are suitable for export to Europe.
Among the Eurasian countries, we can also introduce Russia, Kazakhstan, Turkey and Azerbaijan as Iranian pistachio buyers. African and American countries are also on the list of Iranian pistachio customers. (Introducing the Eurasian, African and American countries and their taste for pistachios in the article "Shtareh").
You can study the quality of different types of pistachios in the catalog. For questions or ordering, please contact us.
Our Way of Communication: Please contact us.
https://anatanuts.com/wp-content/uploads/2018/01/iran-pistachio-nuts-exports-1.jpg
214
259
leyla nematzade
http://anatanuts.com/wp-content/uploads/2017/09/Picture1-300x286.png
leyla nematzade
2018-01-28 09:08:55
2018-01-28 09:08:55
iran pistachio nuts exports