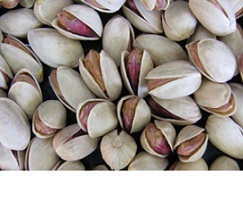 Destination markets for Iranian raw shelled pistachios for sale can be found in various Asian, Eurasian, European, African and even American countries.
The production and cultivation of pistachio in Iran dates back several centuries. Over time, with the increase in pistachio production and cultivate, its exports began to spread to different parts of the world, and then, most countries in the world became familiar with this product.
Currently, Iran as one of the main exporters of pistachios exports it to various countries. By reviewing statistics, we can see that these countries are from all five continents.

Raw shelled pistachios for sale in the global market
The countries listed below have the highest volume of pistachios from Iran.

Hong Kong

Vietnam

Emirates

Turkey

Also Russia

Germany

Kazakhstan

And …

Some of the countries listed above, if you look at the statistics and information of pistachio exporters, will see that they are in the ranks of pistachio exporters. So, how can we analyze this?

These countries, which we can find Hong Kong, UAE as well as Turkey, etc., are the re-exporters of pistachios.

Of course, in addition to raw shelled pistachios for sale, pistachio products are also exported. Among these products, we can refer to slivered pistachios, ground pistachios and also pistachios butter.
We have provided a variety of our products in the catalog that you can download from the link below. The quality of pistachio in shell, also pistachio kernels, slivered pistachios, ground pistachios is reviewed in the catalog. You can check and contact us.
Our product list: The Catalog.
Also our way of communication: Please contact us.
https://anatanuts.com/wp-content/uploads/2018/05/raw-shelled-pistachios-for-sale.jpg
201
243
leyla nematzade
http://anatanuts.com/wp-content/uploads/2017/09/Picture1-300x286.png
leyla nematzade
2018-05-06 05:22:09
2018-05-06 05:28:07
raw shelled pistachios for sale