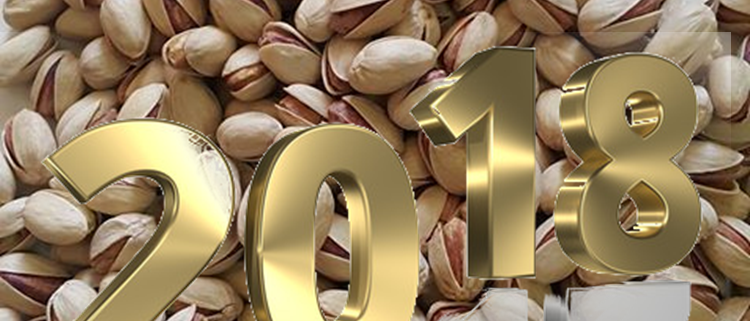 Do you want to know about the pistachio price per pound 2018? Would you like to have a price for one pound pistachio in 2018 separately for each quality? Iran pistachio price per pound in 2018 increased or decreased in consumer market?
Iran's pistachio price increased by one pound in 2018 in the consumer market compared to the previous year. What is the reason for this increase?
There are several reasons to raise the price of pound pounds in 2018, we refer to just one item in this article.
Each year, with pistachio harvesting, farmers were able to quickly bring their produce back to their production costs. And they tried to sell their product at any price, even at very low prices.
Thus, during this time period, a significant amount of pistachios was introduced. Due to the high volume of supply and therefore the abundance of pistachios, the price of pistachios fell in the market. On the other hand, the farmers themselves were happy to sell the product at a low but fast price.
Most of Iran's pistachios were therefore much cheaper than its true value in the world's consumer markets.
The price of one pound pound is approaching its true value in 2018
But in 2017-2018, there is good management of product supply. Farmers suddenly do not enter their product, and they are fully managed. They also try to sell their product with its true value.

Therefore, the price of pistachio did not decrease at the beginning of harvest. And fortunately, due to this management, we can say that the price of pistachio is close to its true value.
The pistachio price per pound 2018 is closer to the true value of pistachios. And in the past few years pistachios entered the market at cheap rates.
Would you like to have a price for one pound pistachio in 2018 separately for each quality? You can visit the site price section. Or please send us a Price inquiry form to review and respond to you. Contact us now.

https://anatanuts.com/wp-content/uploads/2018/01/pistachio-price-per-pound-2018.png
750
750
leyla nematzade
http://anatanuts.com/wp-content/uploads/2017/09/Picture1-300x286.png
leyla nematzade
2018-01-06 06:56:45
2018-01-06 06:58:01
pistachio price per pound 2018