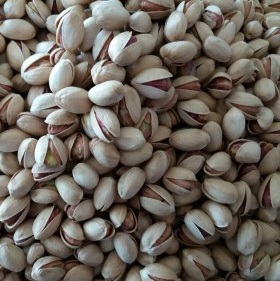 Are you Singapore merchants? Want to buy the best quality pistachio? Is the price important for you? Do not have access to pistachio wholesale in the country you are producing?

Come with us to introduce one of the good suppliers of pistachios.
Definitely, every trader tends to buy the best possible. A good purchase means getting the right quality at the right price.
In order to obtain good quality pistachios at reasonable prices, we recommend that you purchase your pistachio wholesale in the producer country.
Most pistachio suppliers in the country of origin can often provide the best quality. And because they are the first-hand supplier, they also have the highest rates.
Pistachio wholesale in iran
Iran is the world's largest pistachio producer. And annually exports a high volume of pistachios and also its products to different parts of the world. Many countries, including Singapore, know the quality of Iranian pistachio. And are often interested in buying Iranian pistachios.

TGD Pistachio Company (Anata Nuts Co) is one of the pistachio suppliers in Iran. We will briefly introduce our products. Perhaps our product can help you trade and sell. And according to your desire and need. Perhaps our product can help you trade and sell. And according to your desire and need.

Our product list is as follows:
Pistachios in shell

Also types of pistachio kernels


As well as Pistachio products include slices and powders
Each category has different types and qualities. Of course, different countries have different pistachios. We perform grading and sourcing of the product as requested by the buyer.
However, in general, we present the categories and quality of our products in the catalog.
Can our product help your business, sales and customers? So contact us right now.
https://anatanuts.com/wp-content/uploads/2018/01/pistachio-wholesale-singapore.jpg
281
280
leyla nematzade
http://anatanuts.com/wp-content/uploads/2017/09/Picture1-300x286.png
leyla nematzade
2018-01-04 18:10:14
2018-01-04 18:10:39
pistachio wholesale singapore