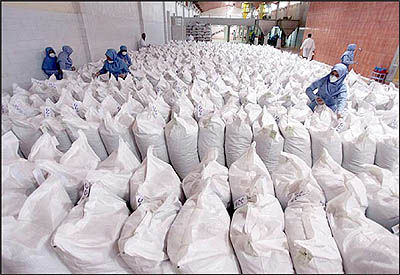 Pistachio bulk sales have the largest sales volume in international trade. Despite the fact that many consumers are more interested in buying closed products, what is the reason for selling more bulk products?

Traders and most companies are looking for the best prices in their purchases. Pistachio packaging creates value added. In other words, it increases the shelf life of pistachios. Nevertheless, the cost is spent to create this added value. The pistachio packed price is therefore higher than the bulk pistachio price.
But the question arises, consumers are looking for a packaging product. Therefore, these companies that buy bulk pistachios may be in trouble with pistachio bulk sales. How can this problem be analyzed?
pistachio bulk sales in
international trade
Most companies that buy bulk pistachios, they pack pistachios themselves. Of course, countries are companies that do not have pistachio packaging and tend to buy pistachios packed.
In this form, there are two modes:
The country and the pistachio producer will make pistachio packaging.

Purchase from an intermediary country that performs pistachio re-export.
In this case, the first case is better. Because often the price of the finished product is lower. In the case of tow way below, we describe.

Of course, some countries are also intermediaries, and they are re-export by buying bulk pistachios and then packaging them. In this way, they will have the added value of packaging. For example, countries such as China and the UAE are Iran's pistachio re-exporters.

Iran bulk and packed pistachio sales
Iran has a good food packaging industry. And now, it exports all types of pistachios in export packages. Of course, the development of Iranian pistachio exports needs more advertising. Despite good packaging, bulk pistachio exports are more than packed pistachios.

Manufacturers, along with the quality of packaging, look beautiful. And try to offer the product in the best packaging according to the target market. Of course, along with these issues, they must also introduce their products. And enter the global market by creating credibility for their brand. Several credible Iranian pistachio cousins are currently operating extensively.

You can register your purchase orders through our communication channels. Also, if you plan to buy pistachios, we will provide different packaging models.
https://anatanuts.com/wp-content/uploads/2017/12/pistachio-bulk-sales-1.jpg
275
400
leyla nematzade
http://anatanuts.com/wp-content/uploads/2017/09/Picture1-300x286.png
leyla nematzade
2017-12-31 09:48:36
2017-12-31 09:56:15
pistachio bulk sales