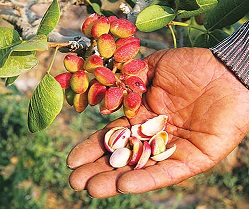 Pistachio shells for sale are offered to active carbon manufacturers or some factories that use this product as a fuel. Among these countries is Turkey, which buys a significant amount of this product from Iran each year.
Pistachio is a grain of nuts. Like all nuts grains, the brain of this fruit is eaten. Pistachio kernels are used in different forms. Both as nuts and snacks. Both in food and in desserts. And also in the pastry, or in the form of pistachio butter and …. But other parts of pistachio fruit are also used. For example, its skin is used to produce jam. Shelly skin and it is used in industry. Maybe you're wondering what are the uses of shelly skin pistachio leather in the industry?
One of the most important uses of shelly skin pistachio is its use as a fuel in factories. It is also used to generate activated carbon. In addition to pistachio, the skin of other nuts grains such as walnuts and almonds is also used for this purpose.
Pistachio shells for sale to turkey
Pistachio shells for sale are offered to different countries by pistachio kernels production workshops. Turkey, or some European countries such as Spain, are buyers of this product. And they use it in their own factories. There are also some tips to buy pistachio shells. Including, the product should not be left under rain. And its wet percentage should be appropriate. Of course, this is important if pistachio skin is used as a fuel.
Our product list: The Catalog.
Also Our way of communication: Please contact us.
https://anatanuts.com/wp-content/uploads/2018/08/pistachio-shells-for-sale.jpg
209
249
leyla nematzade
http://anatanuts.com/wp-content/uploads/2017/09/Picture1-300x286.png
leyla nematzade
2018-08-26 09:30:57
2018-08-26 06:22:46
pistachio shells for sale