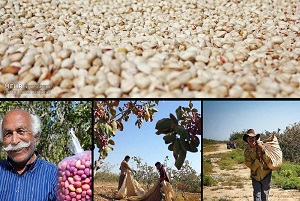 In order to estimate pistachio price per tonne, it is necessary to specify the items such as the volume of the purchase, the place of delivery, the type of packaging, and, in addition to the type and quality of the pistachios. Based on these cases, the buyer and seller can agree on a pistachio deal.
The pistachio price per tonne requires reviewing a variety of issues. In the case of pistachio packaging, which affects the price of pistachio exports per pound, we intend to fully examine this paper. This review shows what type of packaging affects what costs. And how to manage the type of packaging, manage pistachio price per tonne.
The effect of packaging on pistachio price per tonne
The first thing to look at is the type of product packaging. The cost of packaging pistachios is different for the it's types. For example, carton packaging costs more than packing. Of course, in addition, the type of packaging indirectly affects onerous costs, such as shipping costs per tonne of pistachios.
Let's explain this. Shipping cost from point a to point b is fixed for a 20-foot container. Whether inside the container is 11 tons of product or 20 tons. If we sell pistachios in cartons, we can only put 11 tons of pistachios in a container. While, if the package is a sack type, we can carry about 20 to 24 tons of the product with a container. This affects pistachio price per ton. This effect is both direct and indirect, as described above.
Our product list: The Catalog.
Also Our way of communication: Please contact us.
https://anatanuts.com/wp-content/uploads/2018/08/pistachio-price-per-tonne.jpg
201
300
leyla nematzade
http://anatanuts.com/wp-content/uploads/2017/09/Picture1-300x286.png
leyla nematzade
2018-08-26 12:30:47
2018-08-26 17:31:11
pistachio price per tonne