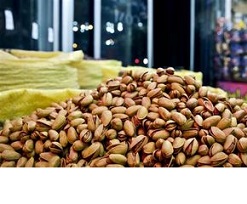 Chinese traders are looking for the cheapest pistachio price in china. They are looking for pistachios with low prices and acceptable quality
If you have read our previous articles, you will find a very important point in pistachio trading. The point that we have repeatedly raised in our articles. That is the tastes of different countries in buying pistachios. Countries that are pistachio clients in Iran have different taste in buying pistachios. Some will have to choose a specific type of pistachio because of the rules and standards they are in importing pistachios. Some people also pay more attention to their economic circumstances due to their economic circumstances. Therefore, always looking for a reasonable quality and suitable price.
Wholesale pistachio price in china
China is one of the countries that annually packs a lot of pistachios from Iran. The annual amount of pistachio consumption in China is high. This is due to the high population number in China, is justified. Chinese people always pay attention to the price parameter in their purchase. So that they can manage their expenditures. Pistachio traders in China know this. Therefore, pistachio price in china is always considered in the purchase of pistachio. Pistachio traders in China say pistachio prices in China should be balanced. In fact, the Chinese people are looking for reasonable quality pistachios at a reasonable price.
Many Chinese businessmen are looking to buy pistachio price in china for successful business in their country. They are looking for a pistachio export company to offer them the best conditions.
Our way of communication: Please contact us.
Also our product list: The Catalog.
https://anatanuts.com/wp-content/uploads/2018/08/pistachio-price-in-china.jpg
204
247
leyla nematzade
http://anatanuts.com/wp-content/uploads/2017/09/Picture1-300x286.png
leyla nematzade
2018-08-20 10:06:40
2018-08-20 09:16:03
pistachio price in china