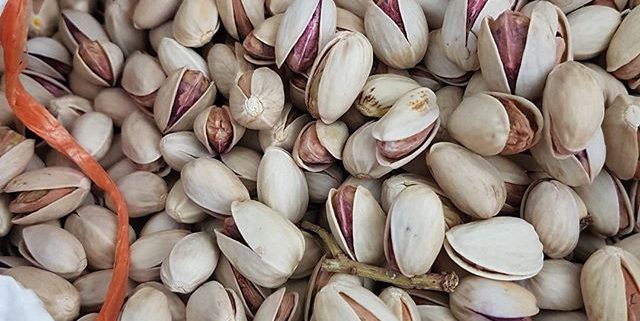 What is the wholesale pistachio price per pound in 2017-2018 for some Persian pistachios? Do you know about changes in the price of pistachios?
The wholesale price per pound of pistachios per year is determined by the amount of annual production and, of course, market conditions. Though there may be events over a year that will trigger fluctuations in pistachio prices.
Among the issues that change in them is the change in the price of pistachios in Iran, we can point to changes in the supply, demand and dollar rates.
Increase the wholesale pistachio price per pound
In 2017-2018, we witnessed a significant fluctuation in the price of the dollar in Iran. This has caused significant fluctuations in pistachios prices based on rial. Although exporters are struggling to keep pistachios price in line with the dollar. Nevertheless, changes in production, supply and demand conditions have somewhat affected the pistachios price based on the dollar.
To get an updated list of pistachios price, you can visit the price section on the site. Of course, the exact pistachios price is determined by the details of the transaction.
First, the quality should be checked by the buyer. And then, along with the additional costs, such as the costs of the secondary processing, if the customer requests it, special packaging, delivery term, etc., to the buyer.
Therefore, the supplier needs to know the exact details of the buyer's request prior to the price agreement. The reason for this is the large variety of pistachio quality, and, of course, side costs, including shipping and loading.
Sending a letter of intent – LOI by the customer can help the seller to provide accurate pricing and product offerings tailored to the buyer's request.
Way of communication of Anata Nuts Company: Please contact us.
Also product list of Anata Nuts Company: The Catalog.
https://anatanuts.com/wp-content/uploads/2018/01/pistachio-nuts-buy-online2.jpg
640
640
leyla nematzade
http://anatanuts.com/wp-content/uploads/2017/09/Picture1-300x286.png
leyla nematzade
2018-05-23 17:03:25
2018-05-23 09:50:54
Wholesale pistachio price per pound 2017-2018