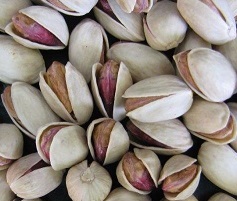 Pistachio rate in India can fluctuate due to changes in pistachio prices in the global market due to changes in the production centers of this product.
India is one of the countries that has become interested in pistachio buy and consumption it into the food industry. Therefore, in recent years, the number of commercial pistachio imports and trade in India has been added. Because pistachio consumption has increased in the country.
One of the most important issues that Indian merchants and consumers are investigating is pistachio rate in india. Is pistachio rate in india possible to fluctuate? What factors might affect this oscillation?
Factors Influencing Pistachio Rate in India
The price of pistachios in the world market is determined by the producers of this product and, of course, taking into account the conditions governing the market in terms of:
Annual production of pistachios
The demand for pistachios by the global consumer market
And ….
Therefore, the pistachio rate in the market of any consumer country like India in the first step depends on how much pistachio prices are in the global market.
In the next step, for example, consider India. Tow other issues affect on the pistachio rate in India:
The volume of imports into the country.
And also the demand volume for pistachios.
In a concluding note, in the first step, producer countries and the world market conditions prevail over pistachio prices and pistachio rate. And in the next step in the market of any consumer country, the management of the supply and demand of pistachios can affect the pistachios rate.
To inquire about the price of pistachios from us, you need to send us your purchase details. A Catalog for more information about our products is provided below for download. You can also contact us directly.
https://anatanuts.com/wp-content/uploads/2018/06/pistachio-market-in-europe-1.jpg
201
237
leyla nematzade
http://anatanuts.com/wp-content/uploads/2017/09/Picture1-300x286.png
leyla nematzade
2018-06-13 06:35:35
2018-06-13 06:46:42
pistachio rate in india