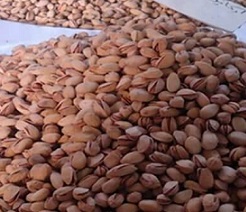 Pistachio exporters in Iran, due to the diversity of Iranian pistachio quality, has a variety of options to offer to its customers. But is any pistachio with any good quality to offer to any customer? Iranian pistachio exporters, in offer to customers, should pay attention to what point?
The variety of pistachio quality in Iran has caused buyers and exporters of pistachios in Iran, have the power to choose.
The responsibility of pistachio exporters in Iran
Pistachio exporters in Iran have a lot of options to offering to each buyer. But there is a point. Because of this, pistachio seller are required to offer a specific type of pistachio to each buyer.
The most important issue in the choice of pistachios and its offer to each buyer, is the country and destination market for pistachios. In other words, this pistachio cargo will enter into which country market?
This is because of the importance that countries do not follow the same standard in pistachios import. Their standard for import and buy pistachios is different. Even in cases where the same standard is same for pistachios imports, the taste of their people is different in choosing pistachios.
Pistachio exporters in Iran, based on this issue, choose the right option for pistachios export. And offer their customer. For example, pistachio exporters in Iran offer pistachios offered for India different from pistachios offered for Russia.
Often Ahmad Aghaei pistachios with naturally open type with white color is suitable for India . While Fandoghi as well as Ahmad Aghaei pistachios in mechanically open type is the best option for Russia. Also, from among the types of pistachios, pistachios with the lowest levels of Aflatoxin, are offered to the pistachio in Europe Union, Singapore and ….
The most important point that we should pay attention to pistachio exporters in iran, we mention above. We consider this issue in any negotiation. So we can have a successful deal with pistachio buyer.
Our way of communication: Please contact us.
Also our product list: The Catalog.
https://anatanuts.com/wp-content/uploads/2018/06/bulk-pistachio-exporters-in-iran.jpg
212
246
leyla nematzade
http://anatanuts.com/wp-content/uploads/2017/09/Picture1-300x286.png
leyla nematzade
2018-06-13 12:35:18
2018-06-13 09:43:19
bulk pistachio exporters in iran