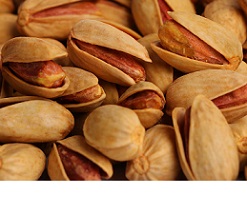 The article "unsalted pistachios singapore" explains the import amount of pistachios from Iran to Singapore. Different models of Iranian pistachios can be sold in the market of consumption in Singapore.
The amount of pistachio production in Iran is high and significant every year. A percentage of it is consumed in the domestic market of Iran. Iran also offers a percentage of it in other countries of the world. The statistics on Iran's exports of pistachios show that more than 80 percent of pistachios produced per year enter the global consumption markets.
Among the different countries that buy pistachio from Iran, one of the most important groups can be Asian countries. Singapore is also a major importer of Iranian pistachios. It imports more than 450 tons of pistachio from Iran each year.
Types of pistachios for sale in Singapore
The most important point in the pistachio deal with Singapore is the pistachio quality. It has defined standards for pistachio imports, which is much more rigorous than the FAO standards. Singapore has issued a condition for issuing permits for each pistachio cargo to land, low aflatoxin levels. Authorized aflatoxin levels are below 5 pp according to Singapore standards for Aflatoxin Total.
Import unsalted pistachios Singapore
Pistachios suitable for sale in Singapore can be varied from different cultivars to secondary processing. Salt-free pistachios, roasted pistachios or raw pistachios.
But the most important issue is the permitted level of pistachio aflatoxin and some other parameters such as pistachio kernels percentage, percentage of close shell seeds and etc that a number of pistachio clients request.
For information on products and ordering please contact us.
Our product list: The Catalog.
Our way of communication: Please contact us.
https://anatanuts.com/wp-content/uploads/2018/04/unsalted-pistachios-singapore.jpg
202
247
leyla nematzade
http://anatanuts.com/wp-content/uploads/2017/09/Picture1-300x286.png
leyla nematzade
2018-04-17 04:00:20
2018-04-16 09:29:52
unsalted pistachios singapore