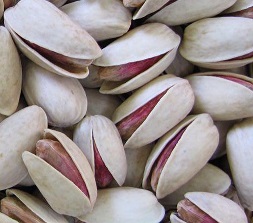 The price of pistachio in Turkey are different for Iranian pistachios and Turkish pistachios. What does this sentence mean? Is Turkey producing pistachios? So why does Iran import pistachios?
Turkey is one of the countries that produces pistachios. Of course, domestic market of Turkey use more it. Therefore, price of pistachio in turkey is in the case to Turkey's pistachios or iranian pistachios.
Pistachios of Iran in Turkey? Yes Iranian Pistachio.
Turkey is a importer of Iranian pistachio. Iranian customs statistics show that iranian pistachio exporter export a significant volume of pistachios to Turkey annually. Despite the production of pistachios in Turkey

what's the matter?
Iranian pistachio price in Turkey

Despite the production of pistachios, Turkey is one of the major importers of Iranian pistachio. But Iran exports the most pistachios to other parts of the world, including the European Union. In fact, Turkish businessmen transport pistachios from Iran to Turkey into their free trade zones. They Re-export this product to the rest of the world, without they import the cargo into Turkey.
In fact, Turkey acts as a pistachio dealer in Iran. Of course, it should be noted that some traders in Turkey are Iranian traders who deal with Iran's pistachios in different parts of the world.
Iran is the direct exporter of pistachios to various parts of the world. Iran's competitive advantage in international shipping costs is also encouraging customers to buy directly from Iran. However, some of the issues that will be mentioned in the coming articles, Iran's pistachio imports into the world market from Turkey are currently underway.
Product List of Anata Nuts Co: The Catalog.
Also Our Way of Communication: Please contact us.
https://anatanuts.com/wp-content/uploads/2018/04/price-of-pistachio-in-turkey.jpg
223
253
leyla nematzade
http://anatanuts.com/wp-content/uploads/2017/09/Picture1-300x286.png
leyla nematzade
2018-04-08 09:54:22
2018-04-10 08:41:21
price of pistachio in turkey