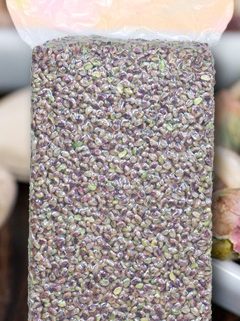 Do you plan to import Iranian bulk pistachio nuts to Australia? Given the long distance between Australia and Iran, do you know what kind of packaging is needed to prevent loss of product quality along the way?
One of the potential customers of Iranian pistachio nuts is Australia. Of course, Iran's pistachio exports to Australia are currently low. Currently, the California provides a high percentage of pistachios in Australia. But due to the familiarity of Australia country with the quality of Iranian pistachios, the pistachio exports to Australia from Iran are expected to increase.

The Pistachio Kernels Exports to Australia
In addition to the pistachios in shell, Australians also buy pistachio kernels. The pistachio kernels a variety of cultivars such as Fandoghi as well as Kalleh Ghuchi, AA and …, is suitable for Australia country.
An important point is that the high quality pistachio kernels is suitable for Australia. The percentage of the broken kernels must be low.
Type of bulk pistachio nuts

packing in the export

to Australia
The point is that there is a long route to sending pistachios from Iran to Australia. To avoid the loss of pistachio quality, the best packaging should be selected.

Therefore, we have to use packaging to protect the pistachio against moisture. There are various types of bulk packaging in bag models, cartons, carton-vacuum boxes. Vacuum packaging protects pistachios from environmental factors such as moisture, warmth and etc. So, we can say vacuum-carton packaging is the best option. Certainly the use of appropriate packaging is as important as the quality of the product.
Large exporting companies, because of the full knowledge of these cases, always offer the best options to their customers. What is important is that the buyer should know the standards of his country for importing pistachios. And declare it to the seller when ordering. Accordingly, the seller will provide the best option and quality for shipping.
We select the product packaging according to the country of destination, shipping route and …. And we announce to the customer to agree on it. Of course, the buyer's request is preferable.

You can contact us for information about the quality and packaging. You can also visit the product section. We are ready to answer all your questions. Please call us.
https://anatanuts.com/wp-content/uploads/2018/01/vakium2-m.jpg
391
240
leyla nematzade
http://anatanuts.com/wp-content/uploads/2017/09/Picture1-300x286.png
leyla nematzade
2018-01-08 18:22:26
2018-01-08 18:28:36
bulk pistachio nuts australia