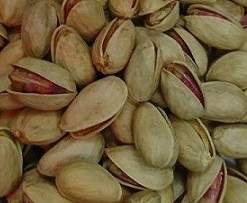 Buy Iranian pistachios online Luckily, it's easy to do with the fact that Iranian pistachio exporters have succeeded in e-commerce.
Buy Iranian pistachios online is difficult and stressful for our customers. Perhaps if the customer who has ever buy Iranian pistachios online is obvious. But there's a point that if you pay attention to it, you can have a very simple and successful buy Iranian pistachios online. This issue is related to the pistachio suppliers. If you are able to access a good provider who is active in this field, which has provided care about the needs of buy Iranian pistachios online, you will no longer have any labels in this area. Perhaps you're wondering what the important needs are for a pistachio exporter and, in fact, pistachio suppliers, to provide e-commerce.
In this section we will examine this issue.
The standard forms for buy Iranian pistachios online
The most important thing is that we should use the standard forms that we have been prepared to do the same. The experts set out the forms that cover all aspects of a transaction and purchase and sale.
For example, in order to submit a purchase request, you can declare your wishes to the pistachio supplier by submitting and filling a loi. Or the pistachio seller, with the fco offer, can offer you the best suggestion. That can be offered to you based on your request. Of course, the supplier needs a convenient communication path that the buyer can obtain information about him and his products. This information is available through the catalog, company profile and price list.
We have provided all this information on our site. And we have proposed even the loi and icpo form required when negotiating with us until the pre-invoice is issued. You can buy Iranian pistachios online without any concern.
Our way of communication: Please contact us.
Also our product list: The Catalog.
https://anatanuts.com/wp-content/uploads/2018/08/buy-iranian-pistachios-online-in-bulk.jpg
203
247
leyla nematzade
http://anatanuts.com/wp-content/uploads/2017/09/Picture1-300x286.png
leyla nematzade
2018-08-28 06:12:12
2018-08-29 06:18:57
buy iranian pistachios online in bulk