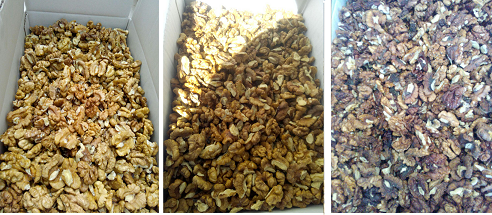 Buy walnut kernels online requires the creation of e-commerce infrastructure. To make online shopping, walnut kernels suppliers need to provide it.
E-commerce prerequisites and buy walnut kernels online include lots of things. In buy walnut kernels online, the buyer and seller, through the tools and some organizations, trade goods and money. Among the most important e-commerce prerequisites, we can state the following.
Prerequisites for buy walnut kernels online
Establishing a suitable virtual path: This route can be provided through valid internet sites or social networks.
Proper negotiation of the parties: This involves making a letter of intent from the walnut kernel buyer and a catalog as well as price list from the walnut kernels suppliers.
Collaboration with Inspection and Insurance Companies: Supplier and Buyer to help ensure product quality often assist by inspection companies to check the quality of the product. Contracts with insurance companies are also often done for insurance incidents.
And one of the most important other organizations that we use to buy walnut kernels online is international shipping companies and customs.
Buyer and seller, with the help of these organs and the documents they obtain, perform their duties of sending the shipment or paying the money. In accordance with our agreement and agreement between them.
In e-commerce, documents are very important. For this reason, standardized forms have also become commonplace for contracts, pre-invoices, formal orders, formal offers, and so on. Suppliers of walnut kernels provide these routes and prerequisites for their customers.
Our way of communication: Please contact us.
Also our product list: The Catalog.
https://anatanuts.com/wp-content/uploads/2018/07/buy-walnut-kernels-online.png
215
492
leyla nematzade
http://anatanuts.com/wp-content/uploads/2017/09/Picture1-300x286.png
leyla nematzade
2018-07-26 05:39:28
2018-07-26 05:39:28
buy walnut kernels online