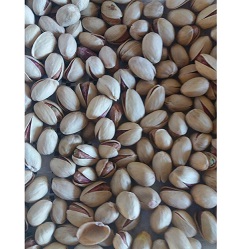 The Persian pistachio best price for any particular quality is different from the price of another type. The best price is, in fact, the most basic price that can be announced for a certain quality.
Pistachio is a product of very high diversity. So definitely the price announced for it is also very diverse and different for different qualities. The purpose of the theme is to determine the pistachio best price, the most basic price for a specific quality of pistachios.
How to get the pistachio best price?
The most important thing that can be achieved with observance to the best price of pistachios is access to the main supplier of this product. If you can get acquainted with the major suppliers and exporters of pistachios in Iran, you can access a variety of products at the best prices of pistachios in Iran.

The main reasons for the difference

price of pistachios



Of course, in price inquiry from any pistachio exporter, you must pay attention to the subsidiary service provided by pistachios supplier. The more auxiliary service means the costs they incur, this certainly affects the final price of pistachios.
You can discuss this with the seller to reduce your purchase costs. Of course, most of the major exporting companies offer these services to customers. Failure to provide it may result in more hidden costs for the buyer.
Therefore, we recommend that you try to get access to the original and good supplier in the first step. And if you are sure of supplier, be sure to pay attention to the reasons for the difference in prices.
Our product list: The Catalog.
Also our way of communication: Please contact us.
https://anatanuts.com/wp-content/uploads/2018/04/persian-pistachio-best-price.jpg
249
241
leyla nematzade
http://anatanuts.com/wp-content/uploads/2017/09/Picture1-300x286.png
leyla nematzade
2018-04-21 04:00:15
2018-05-06 17:08:16
persian pistachio best price