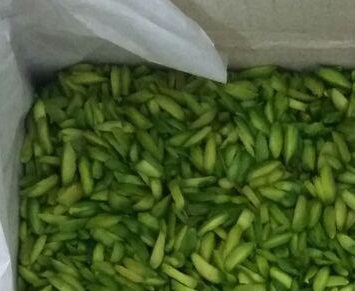 The Bulk buy slivered green pistachios from Iran have flourished in the international market. Slivered Pistachio is one of the pistachio products that Iran is it's main producer.
With the public's awareness of the value of pistachio food, the consumption of this product is increasing worldwide. This statistic confirms this issue.
Currently, pistachios are not only popular as nuts, but also imported into industrial products. A significant number of food industry units use pistachio as a raw material in their products.
Buy bulk pistachio products
The use of pistachios in foods such as sweets or in a variety of foods, is made in the form of pistachio's products . We can put pistachio products in the following categories:
Pistachios kernels
Slivered Pistachio
Pistachio powder
Also Pistachio butter
The pistachio slice is one of the most important pistachio products that is unique in the way. It is also very suitable for use in food industry units. This product gives the product a special beauty and at the same time improves its taste.
Where can I Bulk buy slivered green pistachios?
Iran annually collects a significant amount of pistachio from pistachio gardens in its various provinces. The percentage of pistachios consumed in the form of pistachios in shell and the percentage of pistachio kernels and their products.
Sliced pistachio is one of the most popular pistachios. This product is one of the important products of Iran in the field of pistachio. Many countries Bulk buy slivered green pistachios from Iran.
You can contact us to order this product. Our experts are also responsible for buying advice.
https://anatanuts.com/wp-content/uploads/2018/03/Bulk-buy-slivered-green-pistachios.jpg
291
355
leyla nematzade
http://anatanuts.com/wp-content/uploads/2017/09/Picture1-300x286.png
leyla nematzade
2018-03-10 17:19:27
2018-03-10 17:19:27
Bulk buy slivered green pistachios