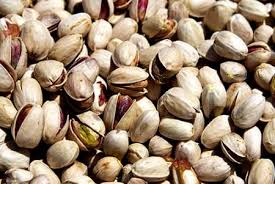 In the buy pistachios in bulk, large export packages are considered as good for the product. With the aim of pistachio experience the lowest level of quality loss during transportation and storage.
Food has a direct impact on human health. Therefore, maintaining their health is of great importance. The occurrence of chemical reactions and the growth of fungi and germs in unhealthy environmental conditions in foods is quite possible. This is also possible in pistachios. This has reduced the shelf life of the food.
Fortunately, increasing the shelf life of food without reducing their quality is possible through product packaging. Nowadays, pistachio producers provide the best possible delivery conditions by creating appropriate packaging on the product.
In the decades before, the issue of packaging was not so significant and did not make much progress. Therefore, pistachios were consumed without proper packaging.
But now countries, including Iran, have grown in the field of food packaging. This development, therefore, allows us to offer pistachios with the best packaging on the market. Even for bulk pistachios, we use large export packages. These packs largely prevent pistachios from falling during transit and storage.

Large packaging for buy pistachios in bulk

In the sale of bulk pistachio nuts, put pistachios in bags or cartons. We often pack pistachios in pots and pistachios in cartons. The best packaging that can protect pistachios from environmental factors is vacuum packaging.

By following these issues, Iran has been able to operate globally as the largest pistachio exporter.
Product List of Anata Nuts Co: The Catalog
Communication Way of Anata Nuts Co: Please contact us.
https://anatanuts.com/wp-content/uploads/2018/02/buy-pistachios-in-bulk-1.jpg
200
275
leyla nematzade
http://anatanuts.com/wp-content/uploads/2017/09/Picture1-300x286.png
leyla nematzade
2018-02-27 18:26:52
2018-02-28 09:38:18
buy pistachios in bulk