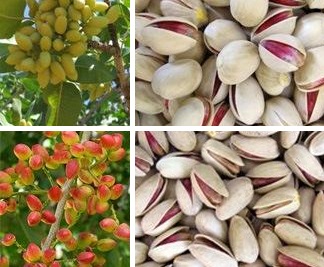 The pistachio nuts wholesale price may fluctuate over a year. What is the reason for the price fluctuations of this product at different time intervals?
The wholesale price of pistachio nuts, such as any product, product or service, varies depending on the volume of supply and demand.

The volume of demand for this product varies depending on whether it increases or decreases in certain times. Also, supply from manufacturers is sometimes high and sometimes less.

This causes pistachio prices to fluctuate and change. By giving an example, this can be better analyzed.
Pistachios sale at the beginning of New Year
Pistachio is in the rows of nuts. In the days of Christmas, Feasts and …, consumption of this product increases. This means a change in the volume of demand. Which is a major factor in determining the price of pistachios in the market.
Pistachio nuts

wholesale price at the end

product year
In some years at the end of the year, we are faced with a shortage of crops. In other words, the supply is low. It also affects the price of pistachios in the market.
According to the explanation, pistachios will not be expected to fluctuate over the course of a year.
Of course, proper management of pistachio supply can help balance and maintain market stability. And reduce the amount of fluctuations as much as possible. Of course, factors such as changing dollar rates do not affect the pistachio price fluctuation.
To get the price of pistachios, you need to inform us about your product.
We will provide a catalog for this. You can fill in the inquiry form for the price and send it or get a direct connection.
Our Way of Communication: Please contact us.
https://anatanuts.com/wp-content/uploads/2018/02/pistachio-nuts-wholesale-price-1.jpg
267
324
leyla nematzade
http://anatanuts.com/wp-content/uploads/2017/09/Picture1-300x286.png
leyla nematzade
2018-02-07 09:00:44
2018-02-10 10:27:01
iran pistachio nuts wholesale price