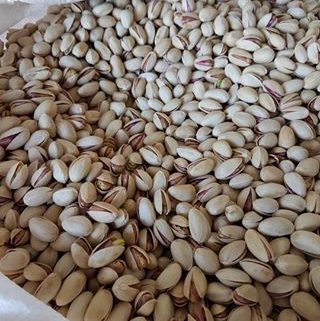 Do you plan to buy pistachios to import to India country? You know how to pistachio buy online and get it in your country?
India is one of Iranian pistachios consumer markets. Iran is the main supplier of pistachio needed by the Indian market. India annually purchases a significant amount of pistachios from Iran.
The number of businessmen who import and trade pistachio is increasing day by day. Because India's market demand for this product is increasing.
We have good news to Indian traders. You may need to recharge your pistachio warehouse over the course of the year. Definitely traveling to Iran for pistachios buy can be time consuming as well as costly.
Fortunately, with the improvement of banking services as well as international transportation services, at the same time with the development of e-commerce, travel is no longer necessary for trading.

You can buy pistachio online by choosing a reputable and good exporter. Should note that the company has provided the prerequisites for e-commerce.
How is the pistachio buy online process done?
We present the main stages of pistachio buy online at below:
In pistachio buy online, the first step is to send an official request for inventory inquiry and price from the pistachio buyer's side.

This letter is referred to as Letter Of Intent (LOI).

The seller, on the basis of this request, as well as on the basis of his ability to supply, will issue a Full Corporate Offer form (FCO) to the pistachio buyer.

If the pistachio buyer agrees with his FCO, he will send a

Irrevocable Corporate Purchase Order

to seller (ICPO).
The seller, having received this letter, is sure of the credit of the buyer's account and his definitive order, and will issue a proforma invoice (PI) to him.

And thus, the steps of depositing from the buyer's direction and starting to prepare the product from the seller's side begin.
You can simply buy pistachio online to import to India or any other country. Just connect to a good pistachio exporter. A pistachio supplier who has prepared e-commerce needs. And it's easy to do the pistachio online sales process.
You can follow these steps step by step in the shopping guide, and simply register your order. You can also contact us at any stage you need.

https://anatanuts.com/wp-content/uploads/2018/01/pistachio-buy-online-india.jpg
400
320
leyla nematzade
http://anatanuts.com/wp-content/uploads/2017/09/Picture1-300x286.png
leyla nematzade
2018-01-11 10:30:09
2018-01-19 07:37:30
pistachio buy online india