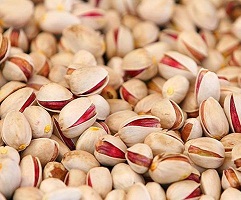 If you want to buy pistachio nuts nz to import to your country, you need to properly check the laws of your country regarding pistachio imports. If your pistachio product does not match the laws of your country, your success in trading will be low.
In the pistachio trade and any other product, we need to pay attention to the laws of the exporting country and the importer of the product. We are pistachio exporter. Therefore, in this article, we intend to deal with pistachio export and import laws. Iran and the United States are the largest pistachio exporters in the world. There are no specific rules for export. The only condition is obtaining the documents and certificates that can be obtained during export within two days. These documents include:
Certificate of origin
Packing list
Invoice
Phytosanitary certificate
Pistachio standard
Bill of Lading
Of course, there is also a special case. If the destination of the product's export is one of the EU member states, in addition to the documents, an aflatoxin approval certificate should also be issued.
Certificates of buy pistachio nuts nz and imports of pistachios
What is the import of pistachios? What are the rules and standards, and what documents for pistachios are required. The most important evidence, which is the most important difference between countries, is the certificate of aflatoxin. Some countries accept a pistachio product that has an aflatoxin certificate. And the amount of pistachio aflatoxin is less than that recorded in the law of that country. Otherwise, the pistachio product will be returned. And sent to the customs of the country.
So it's very important to have full control of pistachio trade, especially the laws of the importing country (ie the target country). This way, you can prepare and send the product to the appropriate quality.
Our way of communication: Please contact us.
Also our product list: The Catalog.
https://anatanuts.com/wp-content/uploads/2018/08/buy-pistachio-nuts-nz.jpg
200
241
leyla nematzade
http://anatanuts.com/wp-content/uploads/2017/09/Picture1-300x286.png
leyla nematzade
2018-08-28 02:12:36
2018-08-28 09:52:33
buy pistachio nuts nz