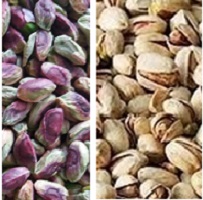 Would you like to know Australia's rules on pistachio imports? If so, we recommend reading the article "buy pistachios online Australia". This article explains this clearly.
The article "buy pistachios online australia" describes Australia's position on pistachio imports and purchase. Australia can be listed in the list of pistachio producers. But since pistachio production is very low in the country, Australia is seeking to import pistachios to meet its market requirements.
Pistachios imports to Australia come from both Iran and the United States. As you know, these two countries are the most important pistachio poles. And the most important pistachio export center. If you are a pistachio merchant and intend to export to Australia, the article "buy pistachios online Australia" can help you to understand the taste of pistachios.
Buy pistachios australia
Among the various pistachio products, we can introduce pistachios in shell as well as pistachio kernels as part of the export products to Australia. The quality of pistachio and pistachio kernels is important for exports to Australia. For example, it is necessary to choose between different qualities of the pistachio kernels, which is a product with a low fracture percentage. In fact, the Pistachio kernels has a low fracture percentage suitable for export to Australia. Another point is that, if you intend to export pistachios to Australia, you should pay attention to it.
In addition to choosing the type of pistachio, we need to select the appropriate packaging for the product. So the packaging can be transported along the way, the protective quality of pistachio. One of the best packages for pistachios is to vacuum the product into the anti-UV bags. With this kind of packaging, we can deliver the product with preservation of quality.
Our way of communication: Please contact us.
Also our product list: The Catalog.
https://anatanuts.com/wp-content/uploads/2018/08/buy-pistachios-online-australia.jpg
200
203
leyla nematzade
http://anatanuts.com/wp-content/uploads/2017/09/Picture1-300x286.png
leyla nematzade
2018-08-20 19:27:20
2018-08-20 18:46:44
buy pistachios online australia