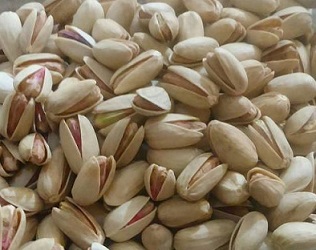 Akbari pistachio wholesale prices for its variety, is different. In this article, we intend to study the different qualities of Akbari pistachio.
One of the most important pistachio cultivars of Iran, which has a thriving world trade, is Pistachio Akbari. This type of pistachio is of a kind. Among Iranian pistachios, Iranian people like Akbari. And they know the most deluxe pistachios.

Pistachio Akbari is in the rows of large pistachios in Iran. Therefore, Akbari Pistachio wholesale prices in Iran are higher than other varieties. However, Akbari Pistachios have different qualities. Therefore, different prices are due to different quality.
Therefore, some of the peculiarities of Akbari pistachio may be ranked amongst the cheap pistachios. Like Akbari pink mechanical smile, or natural laughing with a low quality grade.
Akbari Pistachio Sale
Due to the fact that Akbari pistachio is of interest to the Iranian people, its sales in the domestic market are high. In the export area, this pistachio variety also has a lot of enthusiasts.
Among the countries that import pesto Akbari, we can refer to European countries, as well as Asia, such as Iraq, Eurasia, such as Russia and …. Some of these countries, like Iraq, demand cheap pistachios, and some also want the best quality.

In general, Akbari pistachio wholesale prices in Iran are based on pistachio quality. If, for domestic sales, side costs will be different, compared to when the product is ready for export.
Our Product List: Catalog
Our Way of Communication: Please contact us.
https://anatanuts.com/wp-content/uploads/2018/01/Akbari-pistachio-wholesale-prices-in-iran.jpg
250
316
leyla nematzade
http://anatanuts.com/wp-content/uploads/2017/09/Picture1-300x286.png
leyla nematzade
2018-01-29 11:54:25
2018-01-29 10:17:55
Akbari pistachio wholesale prices in iran