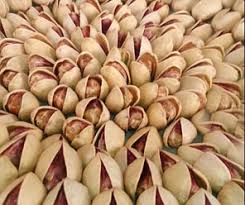 The pistachio bulk sales can be increased to exports to Manila. Philippines is one of the global customers Iranian pistachios.
Iran is a major exporter of pistachios in the world. Many countries are consuming Iranian pistachios. The Philippines is also an Iranian pistachio customer.
Manila is the second-largest city in the Philippines. In this city, people live with different ethnicity and ethnicity. Some Indian citizens are some Chinese, also American, Japanese, Spanish, and Malay.
Considering that Manila is the second-largest city in the Philippines, food consumption will be even higher. Pistachios are part of the food products that Iran export to the Philippines.

Iran's pistachio has a high diversity. So it can satisfy the needs of all consumers. Due to the presence of different races in Manila, it may be necessary to have different quality pistachios. Fortunately, Iranian exporting companies can meet this need.
We briefly explain the Iranian pistachio variety.
Pistachio bulk sales for import the Manila
Iranian pistachios have several different varieties. Akbari, Kaleh ghuchi, also Ahmad Aghaei, Fadoghi as well as Badami are the most important cultivars. Each of them has different physical characteristics. For example, in terms of physical characteristics, Fadoghi pistachio is fine and round. While pistachios Akbari has a coarse grain size and also is drawn.
The processed pistachio kernels also have different qualities. Some qualities are suitable for nuts, and some are suitable for use in confectionery, ice cream, decorating desserts, and so on.

As you can see, Iran's pistachios have a high diversity. And can definitely answer your needs.
Our Product List: Catalog
Also the way our communication: contact us.
https://anatanuts.com/wp-content/uploads/2018/01/pistachio-for-sale-manila.jpg
205
245
leyla nematzade
http://anatanuts.com/wp-content/uploads/2017/09/Picture1-300x286.png
leyla nematzade
2018-01-26 10:30:24
2018-01-27 09:01:00
pistachio for sale manila