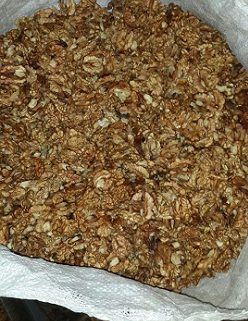 Buy walnuts kernel can be done for a variety of purposes. Therefore, the quality that can be appropriate for a customer may not be appropriate for another customer. For example, in buy walnuts kernel for nuts, the whole white walnut kernel is perfect. While the use of walnuts in the ice cream, we need to use broken walnut kernels.
Buy walnuts kernel If you want to use as nuts, we suggest you to offer different qualities of cream walnut kernels. If you want to buy walnuts kernel using cookies and cookies, brown walnut kernels can be more suitable for you. Because it has a more moderate rate of price. At the same time, it has acceptable quality. And if the purpose of the buy walnut kernels is to use it in products like ice cream, we recommend using broken walnut kernels. Of course, each of these three types of walnut is of different qualities.
Buy walnuts kernel for use in ice cream and chocolate
As we said, broken walnut kernels is a good option for buying kernel walnuts for use in ice cream. The broken walnut kernels themselves have different types that are different in size, color, and cleanliness. Perhaps broken walnut kernels with coarse size may be suitable for chocolate, but for ice cream, we need to use small and medium-sized broken walnut kernels.
The above description proves that in buy walnuts kernel, if we inform the seller of the type of use, he can offer us the best option among different qualities.
Our way of communication: Please contact us.
Also our product list: The Catalog.
https://anatanuts.com/wp-content/uploads/2018/09/buy-walnuts-kernel.jpg
356
248
leyla nematzade
http://anatanuts.com/wp-content/uploads/2017/09/Picture1-300x286.png
leyla nematzade
2018-09-09 12:30:35
2018-09-09 08:19:50
buy walnuts kernel