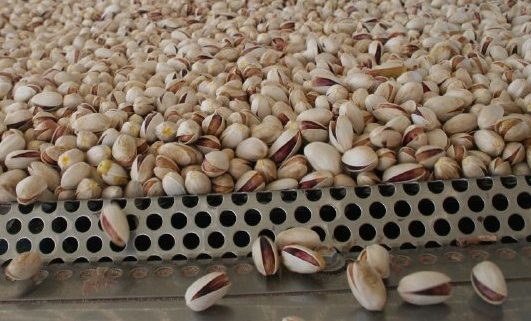 The Iran pistachio export company are often traded with traders from European countries, Arab countries, Eurasia, and … because these countries are Iranian pistachio customers.
This wide range of customers has led the Iran Pistachio Export Company to think about responding to their customers to establish an appropriate relationship with all countries.
There is also a issue, and that is, all countries are not a particular type of pistachio. Different countries have identified different standards for trade and imports of pistachios. Therefore, the pistachio exporter needs to be familiar with these standards. This is very important in pistachio exports.

For example, we'll mention a few of them below.
Different countrie's Standards for the Pistachios

imported
The standard European countries have set for the import of pistachios for the level of aflatoxin is as follows:
The total aflatoxin content should be below 10 ppb and the aflatoxin B1 should be below 8 ppb.
The Americas have set the 20 ppb limit for aflatoxin. Also some countries like Singapore are very strict about pistachio aflatoxin. And the virtual limit defined in the standard is very low. According to the standard of Singapore, total aflatoxin should be under 5ppb.

With the knowledge of these standards, Iranian pistachio exporters have been able to make successful exchanges with the rest of the world.
List of products by Anata Nuts company: Catalog
Also, Anata nuts company communication ways: please contact us.
https://anatanuts.com/wp-content/uploads/2018/02/iranian-pistachio-export-company.jpg
381
531
leyla nematzade
http://anatanuts.com/wp-content/uploads/2017/09/Picture1-300x286.png
leyla nematzade
2018-02-01 09:20:24
2018-02-01 09:20:24
iranian pistachio export company