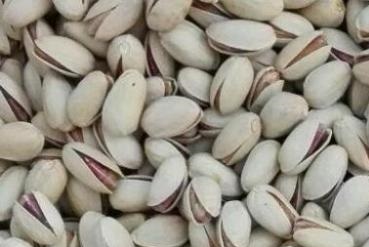 For the Qatari traders, it is important that at what price can Iran deliver pistachios in Qatar? What is the pistachio price in Qatar?
Iran is the main exporter of pistachios to Middle Eastern countries. Arab countries are among the main pistachio customers in Iran. Qatar is also one of them.

This country imports Iranian food quantities annually. Pistachios are also listed. But before we raise the issue of pistachio price in Qatar, we first need to examine which Qatar purchases Iranian pistachio cultivars?
Akbari's Pistachio imports to Qatar
Among the pistachio cultivars of Iran, Akbari pistachios, Ahmad Ahaghi and Fandoghi are popular in Qatar. In addition to paying attention to the appearance and quality of pistachios, it also looks at its size. Therefore, from among the cultivars mentioned above, the vast majority of them demand them.
Packing is the second issue that is important in exporting pistachios to Qatar. Pistachios are packed in 50kg bags and pistachio kernels in 10kg vacuum-cartons.
Of course, what type and quality of pistachios are demanded in every sale to Qatar depends entirely on the buyer's request in that deal. (The materials mentioned are general, which may include exceptions.)
Iranian Pistachio Export Prices
As you can see, Iranian pistachio has several types and each kind has different qualities. Therefore, the price will depend on the type of buyer's request. What purchaser wants to buy quality in what volume.
For example, the price of Akbari Pistachio is 22-24 and above 12.5 $. While Ahmad Aghaei's pistachio 30-32 price is lower by about and is about 8.6 $. (Prices are for The third week of January, 2018)
Market conditions are also effective, as pistachio prices may fluctuate frequently under market conditions. As you can see, we have announced above the date of credit for prices.
Therefore, it is necessary for the merchants to ask for price queries at each purchase interval.

Prices inquiry: Price inquiry form

Our Product List: The Catalog

Our Way of Communication: Please contact us.
https://anatanuts.com/wp-content/uploads/2018/01/pistachio-price-in-qatar.jpg
247
369
leyla nematzade
http://anatanuts.com/wp-content/uploads/2017/09/Picture1-300x286.png
leyla nematzade
2018-01-31 09:58:17
2018-01-31 17:49:24
pistachio price in qatar