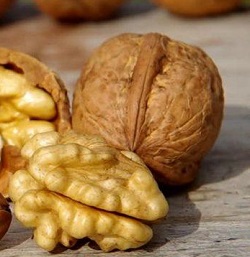 To buy walnuts in bulk and import it into the consumer market, first we need to look at the market conditions of the target. A survey of the target market in terms of the level of economic well-being of the people, the recognition of the needs of consumers, the standard of each country in the import and supply of this product and … help us to choose the right quality at the right price in buy walnuts in bulk.
If you intend to buy walnuts in bulk and import it into the market of a particular country, we suggest that you check the standards and taste of the destination country before making a purchase. Different countries have different tastes because of their geographical location, customs, economic levels and standards laid down in the law of that country. So, before buy walnuts in bulk, you need to carefully check the standard and taste of these countries.
Buy walnuts in bulk for import to turkey
Buy walnuts in bulk is very thriving for import into Turkey. Turkey is one of the most important destinations for the export of Iranian walnuts in the neighboring country of Iran. The high fat percentage found in the Iranian walnut is popular amongst different people in the community. Before buy and import walnuts in Turkey, we need to check the market's taste. And we are going to buy walnuts in bulk and import. For example, one of the main uses of walnuts in Turkey is Bakery and Baklava. The broken nut is the perfect option for this type of use.
Our way of communication: Please contact us.
Also our product list: The Catalog.
https://anatanuts.com/wp-content/uploads/2018/09/buy-walnuts-in-bulk.jpg
257
250
leyla nematzade
http://anatanuts.com/wp-content/uploads/2017/09/Picture1-300x286.png
leyla nematzade
2018-09-15 05:00:29
2018-09-16 09:50:53
buy walnuts in bulk