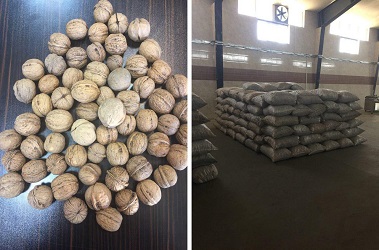 Wholesale walnuts for sale in the European Union market will be successful if we consider the standards of these countries for the import and trade of walnuts. If we do not pay attention to the standards of the importing country in the wholesale walnuts for sale, we may have to return the walnut cargo.
The standards for wholesale walnuts for sale may vary from country to country. So, we need to go to any country for wholesale walnuts for sale to review the standards of that. So that we can prepare the product in accordance with those standards for sale.
Do you know what standards are outlined in the walnut kernels and walnut trade?
Standards for trade and wholesale walnuts for sale
The most important points in this regard are related to the health of the product. The quality of the product in terms of quality of its brain, the percentage of nuts in the brain is also mentioned.
The amount of foreign matter, such as walnut shell, which may be present in the product, is mentioned. Also pests and insects inside the product should be zero. This issue is also mentioned. The remains of these insects and pests are also at stake. The toxins of some fungi, such as Aspergillus fungus and aflatoxin, are studied.
Our way of communication: Please contact us.
Also our product list: The Catalog.
https://anatanuts.com/wp-content/uploads/2018/09/wholesale-walnuts-for-sale.jpg
250
379
leyla nematzade
http://anatanuts.com/wp-content/uploads/2017/09/Picture1-300x286.png
leyla nematzade
2018-09-09 08:30:57
2018-09-09 08:23:11
wholesale walnuts for sale